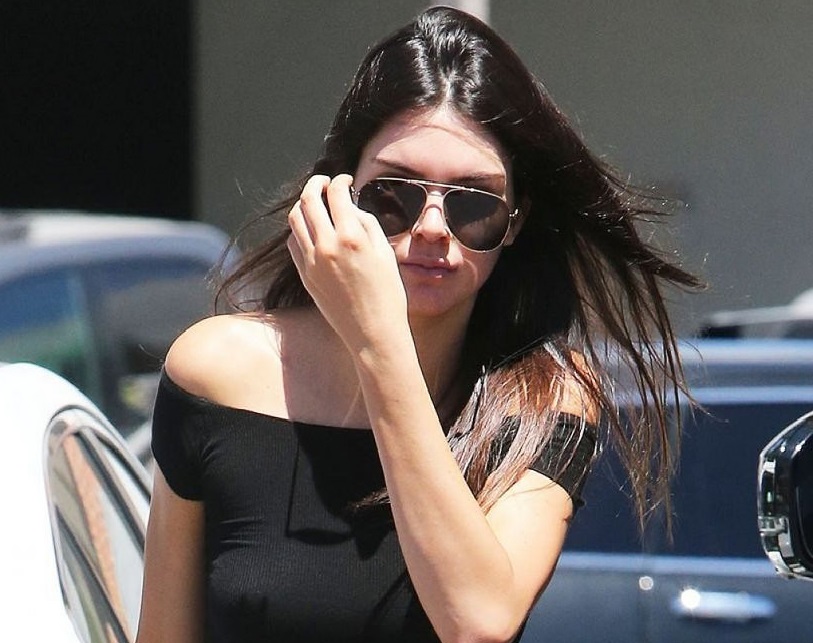 5 most spectacular advertising fails (apart from that Pepsi ad)
We're presuming you saw that Pepsi ad in April. Yes, that one with Kendall Jenner which so terribly missed the mark. It's hard to forget. Pepsi apologized for causing offense and the ad was quickly pulled. But it did lead to a passionate lunchtime debate in the FirstImpression.io office about the biggest advertising fails we've ever seen.
Here are our top 5. It appears that ad campaigns fail spectacularly for a whole host of reasons.
1. The funny fail: Dove's 'Real Beauty Bottles' campaign
This campaign launched in May, within weeks of the Pepsi controversy. Dove has long promoted real beauty. It's built a great reputation for itself over several years of fantastic ad campaigns… but on this occasion, the beauty brand might have gone a step too far.
Dove released a range of body washes in different bottle shapes. The idea was to promote diversity and a positive body image. That's all very nice, except for the fact that we're talking about body wash bottles on a supermarket shelf.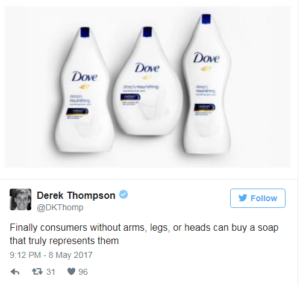 The company ended up facing huge mockery on twitter. There were people questioning if the quantity of the bottles was the same, if they'd be judged for buying the skinny bottle, and what on earth they were supposed to do if their body shape bottle had sold out. Comedy gold.
2. Most stupid fail: LifeLock
Would you trust an identity theft prevention company that ran an ad campaign promoting the CEO's actual social security number? You can see where LifeLock was going with this. There's just one problem: it backfired.
CEO Todd Davis's brazen overconfidence came and hit him hard, not once, not twice, but an unlucky 13 times. Yes, identity thieves used his information successfully in 13 different situations, including to take out a loan and open an AT&T account. Ouch.
To rub salt into the wounds, the company received a $12 million fine in 2010 from the Federal Trade Commission for deceptive advertising. Why? Because their ads promised that their monthly service fee would protect customers from identity theft. It wouldn't.
3. The placement fail: Turkish airlines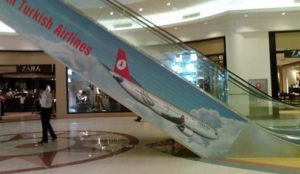 Picture via Reddit
Sometimes, there's nothing wrong with the ad creative, and yet, everything is wrong with the ad placement. This one really doesn't need any explaining.  
4. The contextual fail: Vacations To Go
The same problem with positioning occurs online too. Advertisers can spend thousands or even millions of dollars creating and promoting the perfect ad, targeted to an interested audience, but if the positioning is off, then it's all in vain.
Fancy a cruise holiday?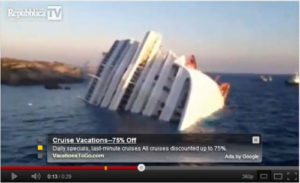 Picture via RepubblicaTV and econsultancy.com/blog
It's a serious problem for digital advertisers that they don't always know where exactly an ad will appear. In the coming years, artificial intelligence will solve this. It will be used to understand the context of a video or article and to ensure that the mood is right for an ad.
5. The Superbowl fail: Groupon
Companies invest millions of dollars on Superbowl campaigns, which air to hundreds of millions of viewers. It's the advertising event of the year. Yet Groupon's 2011 campaign was controversial for all the wrong reasons.
The company ran a series of video ads featuring celebrities. You can watch an example here with actor Timothy Hutton. He starts talking about human rights in Tibet and then cuts to an offer for fish curry. Insensitive, much? The 30 second caused such huge backlash and offense, that Groupon pulled the ad campaign 4 days later.
In Groupon's defense, the company said it was trying to encourage people to donate to charitable causes to help the people of Tibet. Problem is, they totally failed to convey that.