4 unique ad products you should test out
One thing we're big on here at FirstImpression.io is testing. And another thing we're into are cool, original ad products.
The two go together. We help our publishers test out the impact of different ad products on UX and revenue, and in our experience, publishers are often pleasantly surprised by the results. Sometimes the ad products you wouldn't choose first are the ones that generate the best revenue and engagement.
Here are 4 ad products that you won't find everywhere online and should definitely test out!
Parallax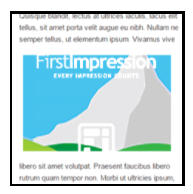 We love this ad product. The ad gradually reveals itself and moves from top to bottom as the user scrolls down, just like the parallax effect that you sometimes see now on websites which adds depth to the page. This makes it very intriguing and eye catching. It works on all devices and is the perfect antidote to banner blindness.
Read More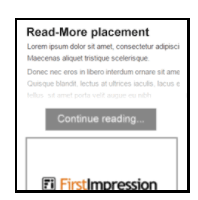 We highly recommend this ad product for text articles, especially on mobile. It shortens the visible text in an article, and displays a button saying 'Read more' or 'Continue reading' with a display ad right underneath. You can customize the button color and text, and the amount of text that appears above it. For example, you could have the button appear after 150 words or after 3 paragraphs. Once the user clicks the button, the rest of the article shows up.
In-video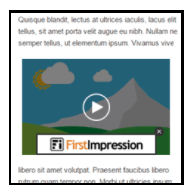 Online publishers are investing more and more in awesome video content and so we created this ad product to help you monetize your videos. It's a static placement which appears along the bottom of an embedded video. The big advantage is that it generates very high viewability. Plus, the user retains their sense of control and has the option to close the ad after the video starts playing.
Sticky Footer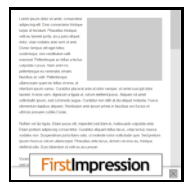 The sticky footer is a great ad product for all devices – mobile, desktop, and tablet. It's actually one of our top performers when it comes to the effective CPMs it generates. The placement loads at the bottom of the screen and remains on the screen as the user scrolls down the page. This guarantees viewability and keeps your advertisers happy.
Please keep in mind that the 4 ad products above are general recommendations. You can view our full range of 20 customizable ad products here. Publishers are also welcome to contact us for a free website analysis and ad product recommendations tailored specifically for your website.